For the use of white corundum, white corundum is made of high-quality aluminum oxide powder. The white corundum sand is refined by electro-melting and refining. It has high purity, good self-sharpness, acid and alkali corrosion resistance, high temperature resistance and stable thermal performance. For the use of white corundum, white corundum is made of high-quality aluminum oxide powder. The white corundum sand is refined by electro-melting and refining. It has high purity, good self-sharpness, acid and alkali corrosion resistance, high temperature resistance and stable thermal performance. White corundum hardness is slightly higher than brown corundum, slightly lower toughness, high purity, good self-sharpness, strong grinding ability, low calorific value, high efficiency, acid and alkali corrosion resistance, high temperature resistance and good thermal stability. Grinding tools made of white corundum sand are suitable for grinding high-carbon steel, high-speed steel and stainless steel "target=_blank> fine-grained abrasives such as stainless steel. White corundum sand can also be used for precision casting and advanced refractory materials.
White corundum segment sand: 0-1mm, 1-3mm, 3-5mm, 5-8mm, 8-12mm
Physical and chemical indicators: Al2O3 ≥ 99% Na2O ≤ 0.5% CaO ≤ 0.4% Magnetic ≤ 0.003%
White corundum fine powder: 180#-0, 200#-0, 320#-0
Physical and chemical indicators: Al2O3 ≥ 98.5% Na2O ≤ 0.5% CaO ≤ 0.5% Magnetic ≤ 0.003%
White corundum is one of the most economical abrasives for both dry and wet production processes. It is especially suitable for the treatment of rougher workpiece surfaces where the surface is required to be finer. This sharp, angular synthetic material is second only to diamond in hardness and is often used where iron contamination is critical. It can cut very hard materials or be spherical to process extremely precise workpieces to achieve extremely low roughness. Its high density, sharp, angular structure makes it the fastest cutting abrasive. White corundum is manufactured by electrofusion of high quality aluminate (aluminum oxide powder) for the production of powdered corundum and white corundum. Its natural crystal structure makes it high in hardness and fast in cutting performance. At the same time they are often used as raw materials for bonded abrasives and coated abrasives. White corundum can be recycled in standard blasting equipment. The number of cycles is related to the material grade and the specific process. Applicable industrial scope: aerospace industry, automotive industry, foundry industry, semiconductor industry, etc. Applicable process range: surface plating, painting, glazing and pre-treatment of PTFE; deburring of aluminum and alloy products, descaling; mold cleaning Pretreatment before metal blasting; dry and wet grinding; precision optical refraction; grinding of minerals, metals, glass and crystals; glass engraving and paint additives. Directions for use: White fused alumina is used for dry or wet blasting equipment using compressed air. White corundum has a very high hardness and wears out quickly on poor quality equipment. It is best not to use tungsten carbide spray guns when using white corundum. Boron or silicon carbide spray guns should be used.
The white corundum is made of industrial alumina powder as raw material, and is smelted in an electric arc at a high temperature of 2000 degrees or more and then cooled. After pulverization and shaping, magnetic separation and de-ironing, the sieve is divided into various particle sizes, and the texture is dense, the hardness is high, and the granules form sharp corners. It is suitable for the manufacture of ceramics, resin-bonded abrasives, as well as grinding, polishing, sandblasting, precision casting (special corundum for precision casting), etc. It can also be used to manufacture advanced refractory materials. The code name "WA" is consistent with international and national standards. Most of them are for export, and there is also a certain amount of supply to domestic users. The product size is produced according to international standards and national standards, and can be processed according to the user's required particle size. The general particle size number is F4~F320, and its chemical composition varies depending on the particle size. The outstanding feature is that the crystal size is small and impact resistant. If it is broken by the self-grinding machine, the particles are mostly spherical particles, the surface is dry and easy to combine with the binder. Http://news.chinawj.com. CN Editor: (Hardware Business Network Information Center) http://news.chinawj.com.cn









Replacement PMD Screens for Derrick Hyperpool Shakers



SJ-Derrick Hyperpool PMD Shaker Screen is one of the most popular Derrick Shaker Screens replacement. It is designed for the high capacity Hyperpool 4-panel shale shakers. Installed with pyramid screens, the non-blanked screening area has increased 20% than conventional flat screens. All replacement shaker screens for Derrick shale shakers are all compliant with API RP 13C (ISO 13501), the new industry standard for physical testing and labeling of shaker screens.




Technical Parameter
Material: stainless steel 304/316/316 L.
Construction Type: PMD (pyramid).
Wear Mesh Shape: rectangle.
API RP 13 C Designation: API 20 – API 325.
Series: DX, DF, HP optional.
Color: green.
Package: 2 pcs per carton, packed in wooden case.
Adaptable Shale Shaker Model
SJ-Derrick Hyperpool Pmd Shaker Screen are used as the substitute screen for
Derrick Hyperpool 4-panel shaker.
Derrick Triple Hyperpool shaker.
Derrick Dual Hyperpool with mud cleaner.
Derrick Hyperpool VE (Vapor Extraction).
Competitive Advantage
Stainless steel 304/316 wire mesh for longevity.
Increase shaker capacity and reduce muds loss.
Non-blanked screening area increased by more than 20%.
Scientific & reasonable cost control system for competitive price.
API RP 13C (ISO 13501) compliant.
Adequate inventory in the shortest time to meet customers' demand.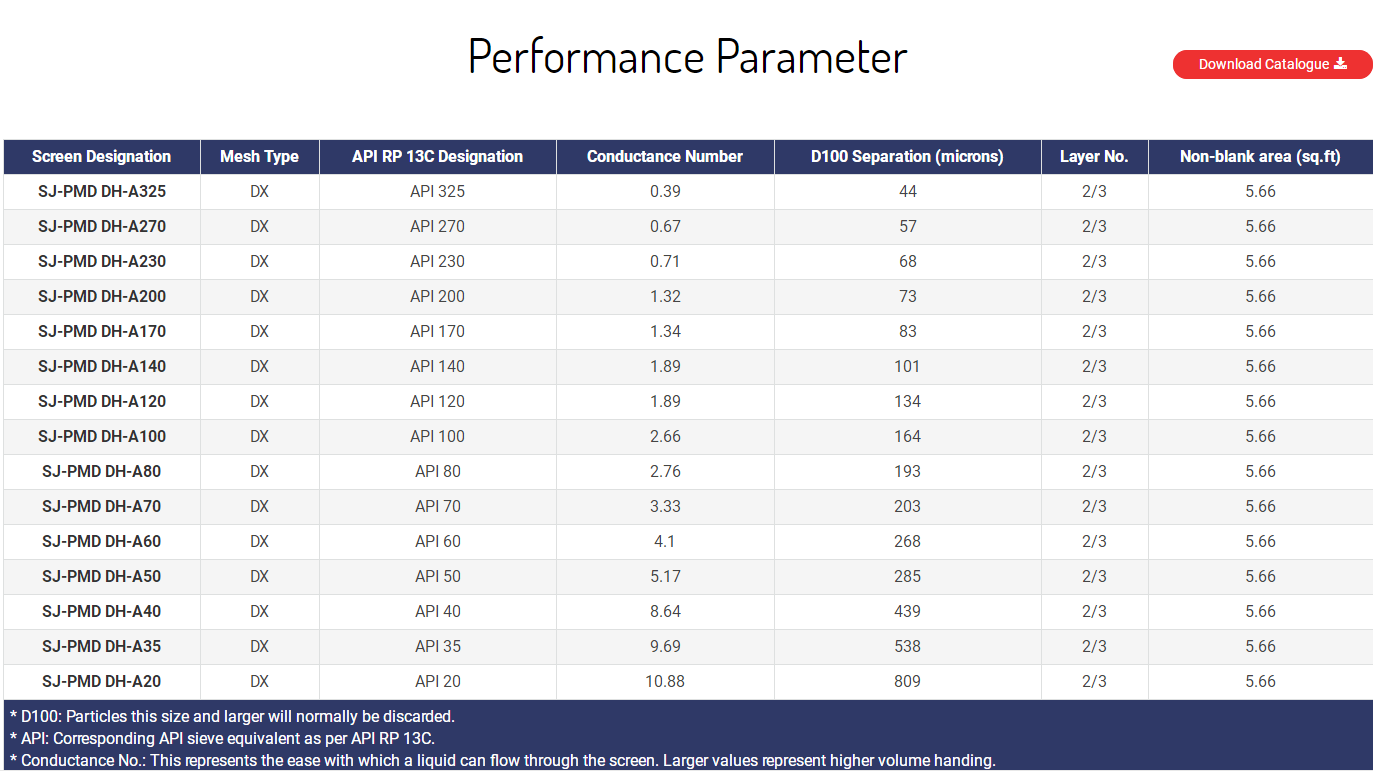 Remarks:
Derrick, Hyperpool, PMD, DX, DF, HP are marks of Derrick Corporation.
ShengJia only produces the replacement screens but not original from Derrick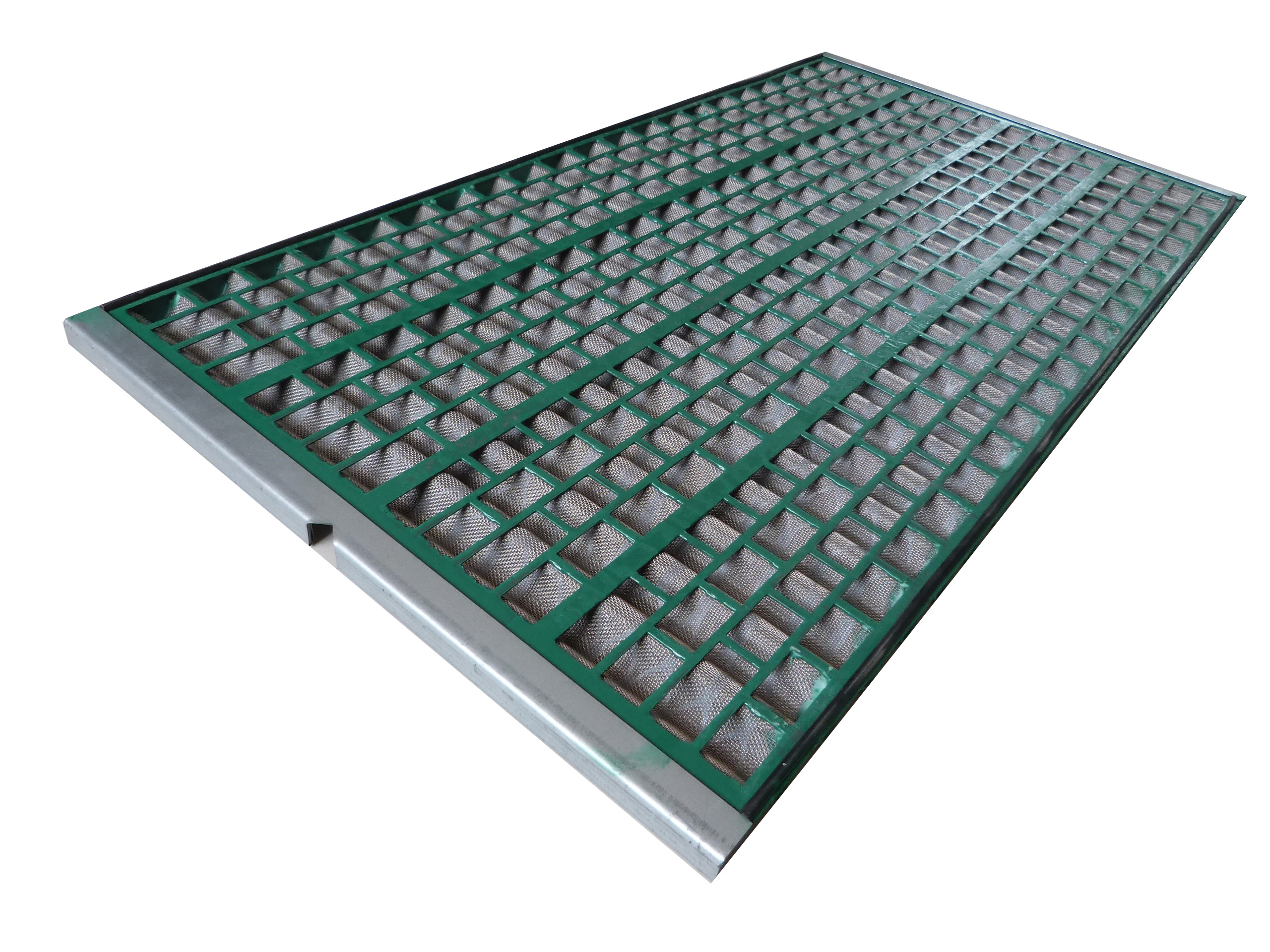 Derrick Hyperpool PMD Shaker Screen
Sieve Shaker Machine,Derrick Hyperpool Pwp Shaker Screen,Derrick Hyperpool Pyramid Shale Shaker Screen,Derrick Hyperpool Pmd Shaker Screen
Anping Shengjia Hardware Mesh Co.,ltd , https://www.oilshakerscreen.com