What are the bathroom glass partitions

The material of the bathroom glass partition is mainly tempered glass, which is divided according to our space requirements, so that it can make more reasonable use of space. Tempered glass has the advantages of wind pressure resistance, cold and heat resistance, and impact resistance, so it is relatively safer, firmer, and more durable, and the damage to the human body after the glass is shattered is much smaller than ordinary glass. It is easy to install and can be reused. It is the first choice for quality in partition projects.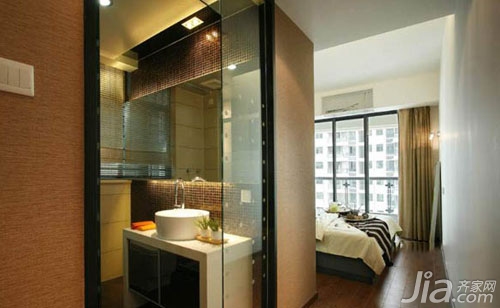 There are four major categories of bathroom glass partitions: 1 According to material type: single glass partition, double glass partition, laminated glass partition, vacuum glass partition; 2 according to the material size: 26 glass partitions, 50 glass partitions, 80 models Glass partition, 85 glass partitions, 100 glass partitions, customized special specification frame, etc.; 3 According to the track form: fixed glass partition, mobile glass partition, and folded glass partition; 4 according to the function and nature: safety glass partition, fire glass partition, Ultra-white glass partitions, explosion-proof glass partitions, art glass partitions, etc.

Bathroom glass partition prices

Some brands of bathroom glass partition prices: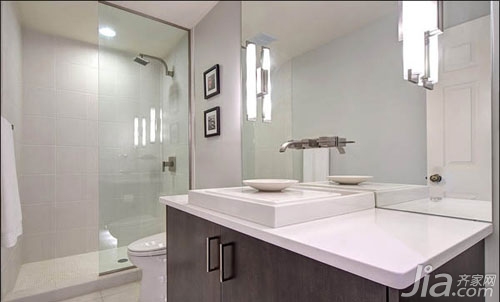 Brand: Ego Lovers Model: H-SH42c Price: 950 RMB

Function and description: This type of bathroom glass partition is a tempered glass shower room. The design of front sliding doors is behind a square corner design. Double-side sliding door not only saves effort, but also makes bathing water not easy to splash and keep the shower room. The dry and very space-saving.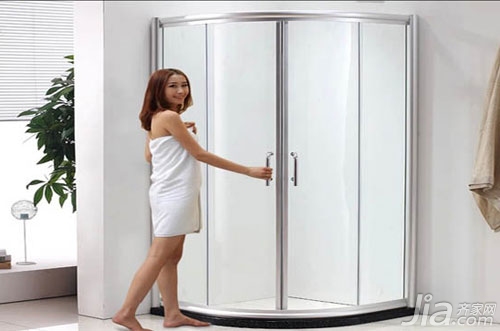 Brand: Rongs / langs Model: RS9909 Price: 1880 yuan

Function and introduction: The use of high-tech technology, the formation of a special network structure on the surface, increased self-cleaning antibacterial function. Glass treated by Roche can prevent blindness and yellowing of the glass, and maintenance is also very easy. That is, our daily maintenance needs only to wipe and wipe gently with a rag.
Brand: CANNYTOP/Kai Li Model: E39052 Price: RMB 2900

Functions and introduction: elegant and unique, strong sense of space, space saving, and satisfying the general pursuit of simple high-end, high-grade. This bathroom glass partition shower room, appearance, color, details, reflects the elegant and stylish feeling everywhere.

Summary: For the bathroom glass partition, Xiao Bian's above is only part of the price, which can be used as a reference in the actual purchase process. Strong practicality, affordable, harm to the human body is also very small, it is worth having in the home life.

Bathroom space effect picture furniture brand glass space door price simple home partition door craft glass door bathroom door bathroom door size bathroom size toilet partition whole bathroom bathroom design




Flower Essential Oils usually come from different wild flowers,such as, Roses, Ylang-Ylang, Jasmine, chamomile,etc.


The flowers oil are popular for the health benefits. Roses have a calming and relaxing effect on the nerves,moisturizing the skin.

Flowers essential oils have a different of uses. You can use them to treat different problems.




We provide kinds of flower essential oils,such as,Rose oil, Neroli Oil , Jasmine Oil ,Osmanthus Oil,Azalea oil,Chrysanthemum Oil,White

lotus oil,Calendula oil,White Orchid oil,Chamomile Oil,and so on.




Please contact us for more details.




Flower Essential Oil

Flower Essential Oils,Chamomile Oil,Chrysanthemum Oil,Jasmine Oil

Jiangxi Global Natural Spice Co., Ltd. , https://www.chessentialoil.com