Abstract [Before] The 8th Vietnam International Machine Tool & Metalworking Machinery Exhibition (METALEXVIETNAM2015) was held on October 8-11, 2015 at Saigon Exhibition and Convention Center in Ho Chi Minh City, Vietnam. Take the China Machine Tool Industry Association Mao Yufeng...

[Before] The 8th Vietnam International Machine Tool & Metalworking Machinery Exhibition (METALEX VIETNAM 2015) was held on October 8-11, 2015 at Saigon Exhibition and Convention Center in Ho Chi Minh City, Vietnam. The five-member visiting delegation headed by Executive Vice President Mao Yufeng of China Machine Tool Industry Association conducted an in-depth and detailed investigation of the exhibition and formed the following report, hoping to provide reference for member companies to understand the Vietnamese market.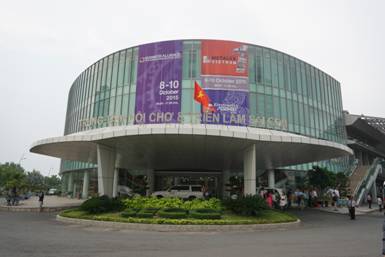 1. Overview of METALEX VIETNAM 2015 Exhibition


METALEX VIETNAM was held for the first time in Ho Chi Minh City, Vietnam in 2007. It has been held once every year and has been held for 8 times. It has become one of the largest and most professional exhibitions of machine tools and metal processing machinery in Vietnam. A brand advantage has begun. Also in the same period as METALEX VIETNAM 2015 is the Electronics Components Exhibition (2015) and the Business Alliance for Supporting Industry 2015. The three exhibitions have a total exhibition area of ​​approximately 8,000 square meters and more than 200 exhibitors from more than 10 countries and regions including Germany, China, Japan, Korea, Singapore, Thailand, Vietnam and Taiwan. There are 14 exhibiting companies in mainland China with a total exhibition area of ​​about 120 square meters. There are 12 exhibiting companies in Taiwan, China.

The well-known companies in the industry and their exhibits include ABB (Vietnam) industrial robots, AMADA (Vietnam) CNC turret punching, SODICK wire cutting, Takamatsu (Thailand) CNC car, Hexagon (Thailand) measuring instruments. , the industrial robot and screw guide of Shanghai Silver Technology, the lead screw guide of THK, and the bearings of Japan Koyo. The number of machine tools on display was small, with only 10 units.

Japanese companies account for the vast majority of exhibition area distribution, more than half of the total exhibition area. The pavilions of China, Taiwan, South Korea, Singapore, Thailand and other countries and regions account for a small area. In Vietnam, there are three distributors of Mitsukoshi Technology Co., Ltd., TAT Machinery Co., Ltd. and PAB Technology Co., Ltd., and the exhibition area of ​​the three companies is about 200 square meters.

2. Vietnam market situation


Vietnam belongs to developing countries, WTO member countries, and has trade relations with more than 150 countries and regions in the world. The self-sufficiency rate of metal processing and industrial products in Vietnam is less than 10%, and more than 90% depends on imports, of which mechanical tools and parts account for the largest proportion of imported products. The main imported goods are: mechanical equipment and parts, refined oil, steel, textile raw materials, leather, cloth. The main sources of imports are mainland China, Taiwan, Singapore, Japan, and South Korea.

In recent years, Vietnam has opened up many industrial zones to meet growing manufacturing demand and attract investors with preferential tax, land and rental prices. Most of these industries are located around Ho Chi Minh City, including new industrial areas such as machinery industry, industrial electrical appliances and household appliances. Vietnam's industrial production has grown rapidly, with an average annual growth rate of 19%. Affected by the global financial crisis in 2008, the growth rate has declined. It is expected that in 2015, Vietnam's industrial production growth rate will reach 10%.

Vietnam is the fifth largest motorcycle market in the world. At present, the number of motorcycles is about 38 million. Although the annual sales of motorcycles has decreased year by year due to the improvement of public infrastructure and the increase of public transport and private cars, the sales of motorcycles in 2014 still reached 2.91 million. According to the planning of the Vietnamese transportation department, by 2020, the number of motorcycles in Vietnam will be reduced to 36 million. This shows that the market prospects for Vietnamese motorcycles and their parts and components are still very impressive.

Vietnam's current infrastructure is relatively backward, with no highways or high-speed railways. According to reports, from Hanoi to Ho Chi Minh City more than 1,700 kilometers, it takes about 44 hours by train. The Vietnamese government recognizes the need to develop the economy and the construction of infrastructure is necessary. According to Vietnamese media reports, Vietnam needs 500 billion U.S. dollars in investment in the next 10 years to develop infrastructure. The Vietnam Railway Transport Development Plan proposes that by 2020, the Vietnamese railway industry will increase its investment in the upgrading of existing railway lines, especially the North-South railway line, and increase the average speed of passenger trains to 80 to 90 km. The average speed of freight trains is increased by 50 to 60 kilometers, improving transportation capacity and quality of transportation services.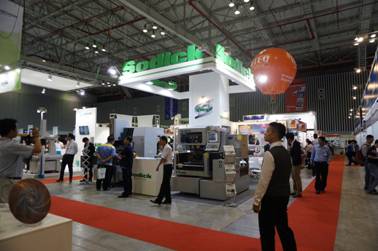 3. Exhibition impression


(1) The Vietnamese machine tool market has a large demand for manufacturing equipment market demand for weak infrastructure industry in Vietnam and large-scale infrastructure construction, mainly relying on imported equipment. Local machine tool manufacturing in Vietnam has just started, and some of the more active machine manufacturers in the market. Mitsukoshi Technology Co., Ltd. has annual sales of about 5 million US dollars, and the current sales of machine tools are mainly ordinary machine tools.

(2) Japan actively explored the Vietnam market. The exhibitors in Japan exhibited the largest and largest number of exhibitors, and most of them were exhibited by Japanese companies. Machine tools in South Korea and Taiwan are basically sold by Vietnamese dealers. There are no physical exhibits for machine tools in mainland China, and most of them are also exhibiting for the first time in Vietnam. The Vietnamese market is still basically in the understanding and wait-and-see stage.

This phenomenon should be related to the current foreign investment situation in Vietnam. Over the years, the Japanese automobile and motorcycle industry has invested and built factories in Vietnam, which not only caused Japanese cars and motorcycles to occupy the Vietnamese automobile and motorcycle market, but also drove the machine tool industry into the Vietnamese market. In addition, Japan has also increased its infrastructure investment in Vietnam. For example, the Saigon River underground tunnel invested by Japan in Ho Chi Minh City has been put into use, and the Ho Chi Minh City subway currently under construction is also a Japanese investment. These investments were won by Japan in Vietnam. A certain reputation.

(3) Vietnam's CNC machine tool market quietly developed From the exhibits of this exhibition, the number of CNC machine tools is more than that of ordinary machine tools, mainly from Japan, South Korea, and Taiwan, which are closely related to the investment of these countries and regions in Vietnam. For example, Japan invests in Toyota and Honda motorcycles in Vietnam, while South Korea has Samsung and Taiwan has consumer electronics. While actively exploring the Vietnamese machine tool market, these countries and regions are also cultivating and guiding the development of the Vietnamese CNC machine tool market. When we are committed to expanding the export of ordinary machine tools in Vietnam and digesting excess capacity, Japan, South Korea, Taiwan and other countries and regions are carefully guiding this market for consumption transformation, which should attract the attention of industry enterprises.

(4) The industry needs to pay attention to the changes in Vietnam's exports and its market demand According to statistics, from January to June 2015, China exported 143 million US dollars of metal processing machine tools to Vietnam, an increase of 74.13%. Among them, 3,676 CNC machine tools, an increase of 127.62%, an export value of 85 million US dollars, an increase of 160.98%. The processing center was 802 units, an increase of 1385.19%, the export volume was US$50 million, an increase of 4540.98%; the export of industrial robots was 133 units, 731.25% year-on-year, the export volume was 2.88 million US dollars, an increase of 1454.95%; the export of metal forming machine tools was 3246 units. The growth rate was 77.18%, and the export value was 25.15 million US dollars, an increase of 12.81%.

From the data of Vietnam's metal processing machine tools exported in the first half of this year, the export value increased by 74.13% year-on-year, far higher than the year-on-year growth rate of China's metal processing machine tool exports (3.73%), and the export value of 143 million US dollars was only small. The difference is ranked after the United States, ranking second in the export direction. This shows that the Vietnamese machine tool market is indeed promising. At present, the products of China's machine tool industry are more suitable for the current needs of the Vietnamese market. Industry and enterprises should carefully analyze and study the needs and characteristics of the Vietnamese machine tool market, actively explore and strive to improve the machine tools in Vietnam. market share.

For the export of Vietnamese CNC machine tools, both the number of exports and the amount of exports, the year-on-year growth rate exceeded 100%. The export volume and amount of the processing center are more than 10 times year-on-year. A similar situation has occurred in industrial robot products. This shows that the demand for the machine tool market in Vietnam has begun to change, and the demand for CNC machine tools is growing much faster than the demand for ordinary machine tools. This is closely related to the expansion of investment in Vietnam by Japan, South Korea, and Taiwan, and the transfer of automobiles, motorcycles, and 3C industries to Vietnam to cultivate the market demand for Vietnamese CNC machine tools.

Industry and enterprises should pay close attention to the changes in the Vietnamese machine tool market. On the basis of consolidating and expanding the current market, we will focus on doing more work on the export of CNC machine tools to meet the challenges of the Vietnamese machine tool market. (Handwriting: Fu Yugang)

Steel poles are commonly used to carry several types of electric power lines, distribution lines and lighting system. Distribution lines carry power from local substations to customers. They generally carry voltages from 4.6 to 33kV for distances up to 30 miles, and include transformers to step the voltage down from the primary voltage to the lower secondary voltage used by the customer. A service drop carries this lower voltage to the customer's premises.

Traffic Pole,Galvanized Steel Traffic Pole,High Quality Traffic Pole,Traffic light Pole

Yixing Steel Pole International Trading Co., Ltd , https://www.yx-steelpole.com