A few years ago, I tested a software similar to AutoCAD--Zhongwang CAD2011. Now Zhongwang Software has already released the CAD+2014 version. Its new interface and perfect function immediately attracted my attention, so I Decided to conduct a detailed test of this latest Zhongwang CAD+ product. In addition, its download and installation package is only 230MB! This is also an important reason for attracting me. The installation process is the same as most CAD software, I won't say more here.

First impression:

Zhongwang CAD+2014 software interface changed from classic style to Ribbon style, just like Microsoft did before. We see that its functional area and command button position are very similar to AutoCAD. New users may not be too concerned about the software interface, but for those who have used AutoCAD for many years, familiar interfaces can reduce the cost of their re-learning.

As you can see from the screenshot above, there is a standard tab bar in the interface, which is convenient for users to switch between multiple files opened.

usage habit:

I have done a few things with Zhongwang CAD+2014. In terms of basic operation, there is almost no difference between Zhongwang CAD+2014 and AutoCAD, and the command shortcuts are the same as AutoCAD. In this way, users who use AutoCAD can quickly grasp the application of CAD+.

Of course, there are some differences in details. For example, sometimes I need to display the menu, but I can't find the settings, the print style sheet can't be placed in multiple paths, and the PDF file is not imported as a basemap. Other features can be bypassed in a simple way. The good news is that the PDF import feature will be improved in future versions.

other:

Gesture wizard

Gesture Wizard is a new way to speed up drawing, allowing you to invoke CAD commands using mouse actions. For example, you can hold down the right mouse button and drag down and then to the right to see that a blue "L" is displayed on the screen (as shown below) and a line command is called. It should be noted that if the shortcut menu in the drawing area is not checked, the function of the gesture wizard will not be used.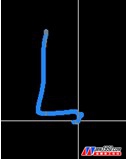 Intelligent voice

The intelligent voice function of Zhongwang CAD+2014 is a real new function for users. It can insert audio into CAD files in a way similar to the function of modifying cloud lines. The intelligent voice function can play a very good role in the drawing exchange of multiple departments, which is more vivid and intuitive than the traditional text annotation form. But one thing, you can't print the audio, everyone should know it.

compatibility

Software compatibility is critical to the user. At present, almost all CAD drawings are well compatible in Zhongwang CAD+2014: I edit and save the drawings drawn by the original AutoCAD in Zhongwang CAD+, and vice versa. At the same time, AutoCAD's .NET program can also be run smoothly on Zhongwang CAD+2014.

Dynamic block

Dynamic block functionality is very important to designers. In Zhongwang CAD+2014, the block design has become very flexible, allowing designers to view, insert, edit and save dynamic blocks freely. It is reported that the next version will support the creation of dynamic blocks to further complete this function. In addition, I sometimes use AutoCAD to draw 3D graphics and render them. If you want to implement these on Zhongwang CAD+, you need to use other rendering software.

Zhongwang CAD Touch

If you are going to use Zhongwang CAD+2014, I highly recommend you to use Zhongwang CAD Touch, a free CAD program for mobile. I have an IPAD2 that I can use to open DWG drawings and make smooth modifications such as adding annotations and comments, changing layer properties, and more.

Summary: The purchase of CAD software depends largely on how much the user plans to spend. If price is not the most important factor, users must be well aware of their own usage needs. Here are some useful comparisons please download.

For some users, AutoCAD is their best choice, but for most users, Zhongwang CAD+2014 is more worthy of use, not only can the performance be comparable to AutoCAD, but also the same cost can get more software. Authorized, cost-effective.

About the author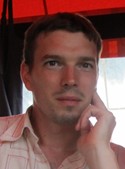 Joris Maes: Experienced AutoCAD and Solid Edge designers with 12 years of experience in 2D graphics; creating a well-known CAD web site, , which provides users with CAD skills and practical examples.

Click this address to download the latest platform software of Zhongwang CAD for free!

About Zhongwang:

Guangzhou Zhongwang Longteng Software Co., Ltd. is the only national key software enterprise in the CAD industry. It is the world's leading supplier of CAD/CAM software and one of the few software vendors in the industry who have mastered CAD core technology. The main product is CAD and medium. Wang CAD mechanical version, Zhongwang CAD building version and industry overall solution are sold in more than 80 countries and regions, with more than 320,000 genuine users worldwide.

Zhongwang CAD+ is a software product of Guangzhou Zhongwang Digital Design Software Co., Ltd., a subsidiary of Zhongwang Software.

Welcome to the CAD Forum - Zhongwang Technology Forum, a professional 2D, 3D CAD software exchange platform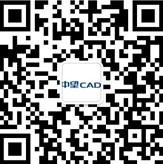 Zhongwang CAD WeChat public account




China has introduced a variety of scaffolding such as door scaffolding and bowl-type scaffolding from abroad. Door scaffolding has also been widely used in many projects in China, and has achieved good results. Due to the product quality problems of the portal scaffolding, such scaffolding has not been widely promoted and applied. In China, a number of door-type scaffolding production plants have been built, and most of their products are processed according to foreign companies. The bowl-type scaffolding is one of the most popular scaffoldings in the new scaffolding, but it is not widely used, and it is only used in some areas and parts of engineering.

Scaffolding Aluminum,Scaffolding Accessories,Scaffolding Material,Scaffolding Parts

Guangzhou ZG Scaffolding.co.Ltd , https://www.zgscaffolding.com