Model NO.: ss-148
Shape: Sheet
Product Name: Permnent Elevator Magnets
Product Certificate: RoHS
Max Operation Temp: 80-220 Degree Centigrade
Salt Spray Test: More Than 48hr
Composition: NdFeB Magnet
Specification: ROHS
HS Code: 85051110
Application: Speaker Magnet, Industrial Magnet, Jewelry Magnet, Solenoid, Motor Magnet
Coating: Nickel
Size: Customed
Quality Managment: ISO Ts 16949:2009
Coatings: Ni, Zn, Gold, Copper, Epoxy, etc
Type: Permanent
Trademark: COCO
Origin: China Mainland
Arc Permanent Magnet With Ni Coating

Inquiry

To receive a quote for Permnent Elevator Magnets, please provide the following details:

(01) Outer Diameter, Inner Diameter or, Degree of Angle;

(02) Thickness, Length;

(03) Grades;

(04) Coating;

(05) Tolerances and Magnetization Direction (North on the Outside Face / South on the Outside Face / Magnetized through Circumference / Magnetized through Thickness ).

(06) Testing Conditions

MARK:

(01) Permnent Elevator Magnets Magnet Samples and small quantity are available.

(02) All the inquiries, questions and emails will be replied within 1 hour.

(03) We have stock material for standard product.

In addition, if you customized Permnent Elevator Magnets, please send the specifications or your drawing to 0086-574-87203528.

Highlight: Our Company Service

(01) You can contact my phone number: 008618968305851 at any time.

(02) All the inquiries will be proceed in 30 mins, pls.

(03) If your design is irregular shape, I will offer you in 3 hours.

(04) will follow you once inquires receipt, until finish your order successfully.

(05) The important thing is that I will pay most attention to product inspection in the whole process.

(06) My philosophy: To give my customers best product with best service as possible as I can.

Permnent Elevator Magnets Product Description:

1. Materials: Ne-Fe-B

2. Shape: Various as you wish

3. Certificate: ISO/TSI6949: 2009

4. Powerful: Neodymium magnets (sintered NdFeB magnets) are more powerful than any other permanent magnet material in the market today.

5. Wide product range: N35-N54, 35M-52M, 33H-50H, 33SH-45SH, 30UH-42UH, 30EH-38EH, and 28AH-33AHB.

6. High performance: High intrinsic coercive force (up to 35KOe) and energy product (up to 55MGOe), the maximum working temperature of 230 degrees Celsius.

7. Competitive price: Very competitive price (lower than market average) due to mass production.

8. Coating: All the neodymium magnets oxidize rapidly when exposed, so an anti-corrosive coating (usually electroplating) is used to extend their working life. Such as Ni, Zn, gold, copper, epoxy, chemical, parylene and so on;

9. Applications: Magnet Separators, Sensors, Motors, Rotors, Wind turbines, Wind generators, Loudspeakers, Magnetic hooks, Magnetic holder, Filters Automobiles Magnetic jewelries, toys, magnetic buttons, Magnetic therapy and so on;

10. Quality: As to give good service, quality of each piece is guaranteed. Every piece of magnets is tested by ISO/TS 16949: 2009.

11. Caution: You should be extremely careful when install neodymium magnet, as they can easily pinch fingers.

12. No for Kids: NdFeB magnets are not suitable for children.

How are permanent magnets made:

Raw Materials-->Mixture--->Vacuum Melting--- > Powder Production--- >Molding ---> Vacuum Sintering--- > Testing--- >Mechanical Processing--- > Surface Coating--- >Magnetized--- > Inspecting--- > Packing and Shipping.

Permnent Elevator Magnets Directions of Magnetization:

A. Thickness Magnetized

B. Axially Magnetized

C. Diametrally Magnetized

D. Multi-poles magnetized

E. Radial Magnetized

F. Customized specific requirements magnetized
High Performance Sinterated NdFeB Magnet Item
Grade
Remanence;Br
Coercive Force;bHc
Intrisic Coercive Force;iHc
Max Energy Product;(BH)max
Working
Temp.
 
kGs
T
kOe
KA/m
kOe
KA/m
MGOe
KJ/m3
Max.
Min.
Max.
Min.
Max.
Min.
Max.
Min.
N
N54
15.1Â 
14.5Â 
1.51Â 
1.45Â 
≥10.5
≥836
≥11
≥876
55
51
438
406
≤80
N52
14.8Â 
14.2Â 
1.48Â 
1.42Â 
≥10.5
≥836
≥11
≥876
53
49
422
390
≤80
N50
14.5Â 
14.0Â 
1.45Â 
1.40Â 
≥11.0
≥876
≥12
≥955
51
47
406
374
≤80
N48
14.3Â 
13.7Â 
1.43Â 
1.37Â 
≥11.0
≥876
≥12
≥955
49
45
390
358
≤80
N45
13.8Â 
13.2Â 
1.38Â 
1.32Â 
≥11.0
≥876
≥12
≥955
46
42
366
334
≤80
N42
13.5Â 
12.9Â 
1.35Â 
1.29Â 
≥11.0
≥876
≥12
≥955
44
40
350
318
≤80
N40
13.2Â 
12.6Â 
1.32Â 
1.26Â 
≥11.0
≥876
≥12
≥955
41
38
334
302
≤80
N38
13.0Â 
12.2Â 
1.30Â 
1.22Â 
≥11.0
≥876
≥12
≥955
40
36
318
287
≤80
N35
12.2Â 
11.7Â 
1.22Â 
1.17Â 
≥10.9
≥868
≥12
≥955
36
33
287
263
≤80
M
N52M
14.8Â 
14.2Â 
1.48Â 
1.42Â 
≥13.3
≥1059
≥14
≥1114
43
49
422
390
≤100
N50M
14.5Â 
14.0Â 
1.45Â 
1.40Â 
≥13.1
≥1043
≥14
≥1114
41
47
406
374
≤100
N48M
14.3Â 
13.7Â 
1.43Â 
1.37Â 
≥12.8
≥1019
≥14
≥1114
49
45
390
358
≤100
N45M
13.8Â 
13.2Â 
1.38Â 
1.32Â 
≥12.4
≥987
≥14
≥1114
46
42
366
334
≤100
N42M
13.5Â 
12.9Â 
1.35Â 
1.29Â 
≥12.1
≥963
≥14
≥1114
44
40
350
318
≤100
N40M
13.2Â 
12.6Â 
1.32Â 
1.26Â 
≥11.8
≥939
≥14
≥1114
41
38
334
302
≤100
N38M
13.0Â 
12.2Â 
1.30Â 
1.22Â 
≥11.7
≥915
≥14
≥1114
40
36
318
287
≤100
N35MÂ 
12.2Â 
11.7Â 
1.22Â 
1.17Â 
≥10.9
≥868
≥14
≥1114
36
33
287
263
≤100
H
N50H
14.5Â 
14.0Â 
1.45Â 
1.40Â 
≥12.9
≥1027
≥16
≥1274
51
47
406
374
≤120
N48H
14.3Â 
13.7Â 
1.43Â 
1.37Â 
≥12.7
≥1011
≥16
≥1274
49
45
390
358
≤120
N46H
14.0Â 
13.4Â 
1.40Â 
1.34Â 
≥12.5
≥995
≥17
≥1353
47
43
374
342
≤120
N44H
13.7Â 
13.1Â 
1.37Â 
1.31Â 
≥12.3
≥979
≥17
≥1353
45
41
358
326
≤120
N42H
13.5Â 
12.9Â 
1.35Â 
1.29Â 
≥12.1
≥963
≥17
≥1353
44
40
350
318
≤120
N40H
13.2Â 
12.6Â 
1.32Â 
1.26Â 
≥11.8
≥939
≥17
≥1353
42
38
334
302
≤120
N38H
13.0Â 
12.2Â 
1.30Â 
1.22Â 
≥11.5
≥915
≥17
≥1353
40
36
318
287
≤120
N35H
12.4Â 
11.7Â 
1.24Â 
1.17Â 
≥11.0
≥876
≥17
≥1353
37
33
295
263
≤120
N33H
11.7Â 
11.3Â 
1.17Â 
1.13Â 
≥10.5
≥836
≥17
≥1353
34
31
271
247
≤120
SH
N45SH
14.0Â 
13.4Â 
1.40Â 
1.34Â 
≥12.5
≥995
≥20
≥1592
47
43
374
342
≤150
N44SH
13.7Â 
13.1Â 
1.37Â 
1.31Â 
≥12.3
≥979
≥20
≥1592
45
41
358
326
≤150
N42SH
13.5Â 
12.9Â 
1.35Â 
1.29Â 
≥12.1
≥963
≥20
≥1592
44
40
350
318
≤150
N40SH
13.2Â 
12.6Â 
1.32Â 
1.26Â 
≥11.8
≥939
≥20
≥1592
42
38
334
302
≤150
N38SH
12.9Â 
12.2Â 
1.29Â 
1.22Â 
≥11.5
≥915
≥20
≥1592
40
36
318
287
≤150
N35SH
12.4Â 
11.7Â 
1.24Â 
1.17Â 
≥11.0
≥876
≥20
≥1592
37
33
295
263
≤150
N33SH
12.1Â 
11.4Â 
1.21Â 
1.14Â 
≥10.7
≥852
≥20
≥1592
35
31
279
247
≤150
UH
N42UH
13.5Â 
12.9Â 
1.35Â 
1.29Â 
≥12.1
≥963
≥25
≥1990
44
40
350
318
≤180
N40UH
13.2Â 
12.6Â 
1.32Â 
1.26Â 
≥11.8
≥939
≥25
≥1990
42
38
334
302
≤180
N38UH
12.9Â 
12.2Â 
1.29Â 
1.22Â 
≥11.5
≥915
≥25
≥1990
40
36
318
287
≤180
N35UH
12.4Â 
11.7Â 
1.24Â 
1.17Â 
≥11.0
≥876
≥25
≥1990
37
33
295
263
≤180
N33UH
12.1Â 
11.4Â 
1.21Â 
1.14Â 
≥10.7
≥852
≥25
≥1990
35
31
279
247
≤180
N30UH
11.6Â 
10.8Â 
1.16Â 
1.08Â 
≥10.2
≥812
≥25
≥1990
32
28
255
223
≤180
EH
N38EH
12.9Â 
12.2Â 
1.29Â 
1.22Â 
≥11.5
≥915
≥30
≥2388
40
36
318
287
≤200
N35EH
12.4Â 
11.7Â 
1.24Â 
1.17Â 
≥11.0
≥876
≥30
≥2388
37
33
295
263
≤200
N33EH
12.1Â 
11.4Â 
1.21Â 
1.14Â 
≥10.7
≥851
≥30
≥2388
35
31
279
247
≤200
N30EH
11.5Â 
10.8Â 
1.15Â 
1.08Â 
≥10.2
≥812
≥30
≥2388
32
28
255
223
≤200
AH
N33AH
12.1Â 
11.4Â 
1.21Â 
1.14Â 
≥10.7
≥852
≥35
≥2786
35
31
279
247
≤230
N30AH
11.5Â 
10.8Â 
1.15Â 
1.08Â 
≥10.2
≥812
≥35
≥2786
32
28
255
223
≤230
N28AH
11.2Â 
10.4Â 
1.12Â 
1.04Â 
≥9.70
≥772
≥35
≥2786
30
26
239
207
≤230
 

Advantages of led Grow Light:
Energy saving. LED grow lamp is efficient light only consume less energy put output powerful light. Environment friendly and saving bill.
Long lifespam. LED is durable and with long life 50,000 hours. Which also ensure you lower maintenance cost. Traditional HPS MH grow lights is very easy to fail and almost need to change each year.
Better for plants growth. LED grow lights are usually with full spectrum, Plants can use nearly all the light emitted from led grow lights. But usually only 35% of light generated by MH HPS is useful for plants growth.
Low heat output. LED grow lights produce very little heat, and they usually with fans or efficient dissipation heat sink. Ensure better growing environment to plants. Traditional lights usually delivery lots of heat. It's very hard for plants especially in summer.
Full spectrum. Ideal for all stages of plants growth, from seedlings to flowering to harvets.
No worry about dark and terrible weather. You plants can be under light all the time if you open the light all the time. Growing withought resting.
Shorten growing cycle but increase yields quality and quantity.



Available led grow lights.

C Series led grow light: cob 600w 1200w 2000w 3000W LED Grow Light, with advanced cob technology, focusing lighting, ensure high ppfd. And this series led grow lights are with veg bloom switches, you could change spectrum from seeding to flowering. And they are daisy chained. easy to use and install.




G series led grow light: G110w G220w led grow light. This series led grow lights are with compact shape, suitable for small space. But they are powerful with samsung leds and reflector. and it's waterproof.




K series led grow light: K1000 K2000 K4000 led grow light, with dimmer. Freely to adjust lighting intensity according plants needs. when seedling, turn dowm it, when flowering, turn up. And down at night, up at noon. Very convenient. The K4000 with a specially design, it can be fold up. easy to carry and install.




L series led grow light: 700w led grow light is a decent light, foldable and dimmable and you could add controller. 700w powerful led grow light is great for weed. PPE 2.8-3.0 μmol/J. Spider grow light design can delivery uniform light, great for weed growing.




M series led grow light: 240w 320w 400w 600W LED Grow Light. This series led grow light is like L700 with dimmer and foldable. They also with spider design. but it with external driver. So you could put driver out of tent, ensure lower heat and easy to control.




If you want to see more, please contact us for details.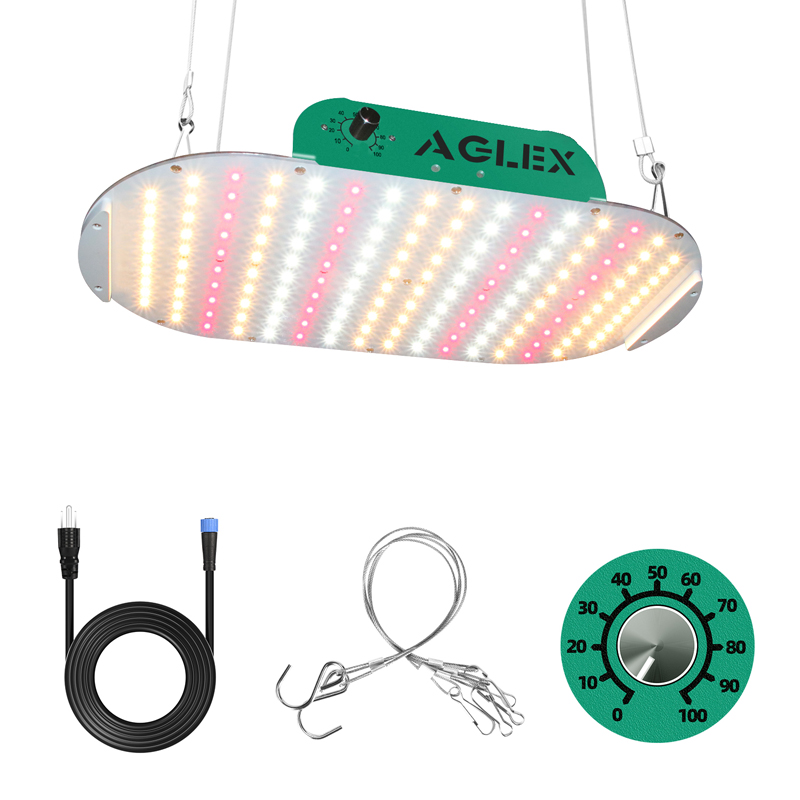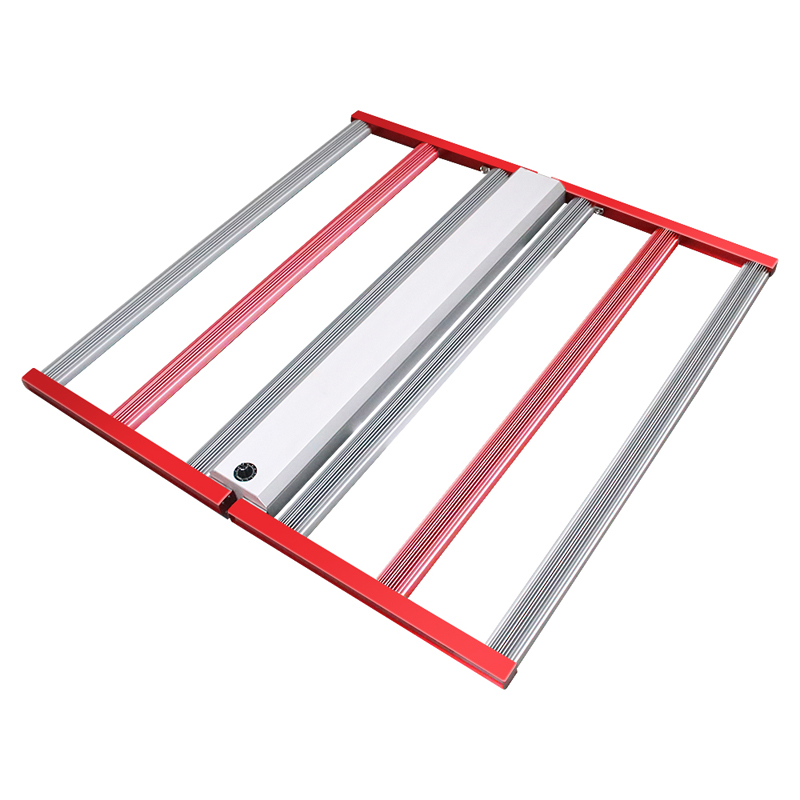 UV Grow Light, Red Grow Light, Orchid Grow Light, Shenzhen Grow Light

Shenzhen Ameri Technology Co., Ltd. , https://www.aglexz.com