Whether it is manufacturing 3D CAD (Computer Aided Design) technology, or 3D printing in 2013, which is red and purple, everyone is interested in high-end CAD technology. Therefore, the accelerated development of 3D CAD technology in recent years has also deeply affected China's manufacturing industry. In order to keep up with the trend, more and more enterprises have changed to 3D CAD design due to business needs, but China's 3D design talents are very scarce. Recruitment is unprecedented, and more 2D engineers are beginning to learn 3D CAD design. However, the complexity of the 3D design software itself and the traditional "cramming" teaching simply cannot help 2D CAD designers. Today, Xiaobian will share with you how 2D designers are catching up and looking for an efficient way to quickly master 3D CAD design software.

2D engineers learn the dilemma of 3D CAD design

The original impulse of people in design is three-dimensional, with three-dimensional entities associated with color, material, shape, size, position, manufacturing process, and the like. Just because of the limited means, the limited two-dimensional map has to be used to express their three-dimensional vision. With the development of 3D CAD information technology, manufacturing companies are not following the trend, but even engineers with 2D design foundation have been unable to break through the learning dilemma and cannot meet the talent needs of enterprises.

So what makes designers so difficult to learn 3D software? Xiao Bian learned from the recently popular 3D CAD expert in the "Follow the teacher 3D" column: "The following points are summarized: First, small and medium-sized enterprises lack the awareness of internal popularization, and the original 2D engineers have to There is no professional guidance and short study time. Second, 2D designers are still stuck in the concept of 2D software, and think that 3D software is complicated and difficult to learn. Third, the introductory tutorials on 3D design on the Internet are mixed, and the interaction is poor. Distinguishing the professionalism of the tutor, there are doubts and answers; the fourth is the complexity of foreign software operations, making the professional training courses expensive, the content is too esoteric, and it is not practical for students who are getting started.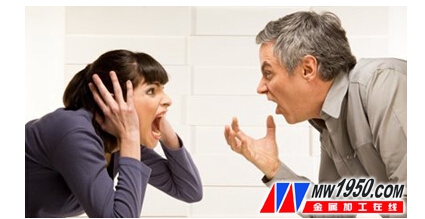 (Image from the network)

Find the right way to learn, making 3D design very simple

In helping the 2D engineers to quickly master the secrets of 3D design, Feng teacher combined many years of teaching experience and said: "2D engineers should choose a simpler 3D design software as an introduction to avoid frustration affecting learning enthusiasm. Then just find the right learning In this way, you can master the skills faster and apply them to practice. Now software vendors have introduced many new training courses. Innovative multimedia online training has always occupied the training advantage, because there is no geographical restriction and strong interaction, quick start 3D design. Basically feasible, learning with problems, can achieve twice the result with half the effort."

Traditional foreign 3D design software, such as CATA, Pro/e, UG, etc., because of its powerful functions, but also has the difficulty of commanding complex learning. The powerful 3D CAD software like CATIA has tens of millions of commands. It is extremely difficult for even a basic designer to learn. Relatively new 3D design software, such as Zhongwang 3D and Doodle3d, promotes the ease and popularity of 3D design. It is not easy for users in 3D design field to operate. For example, Zhongwang 3D's 3D CAD hybrid modeling function can make the design more flexible. The built-in "learning by using" system is convenient for beginners who are zero-based, and Doodle3D is easy to construct 3D models by imitating the habit of pencil drawing. .

Figure / Pupils are learning 3D under the guidance of the teacher

In addition to choosing a simpler 3D CAD software as an introductory tool, mastering the learning method is a top priority, and this is a lifelong in-depth learning method that any designer can apply. To avoid cramming, it is important not to rely solely on tutorials, but also to interact with the instructor with questions. Just like the memory association method often mentioned, once the problem has been solved, it will never be easily forgotten. Feng teacher adopts a similar method. On the basis of traditional online multimedia, he develops innovative interactive teaching, which is like guiding you face to face, and his good teaching experience and work practice are explained as examples to make the students understand more thoroughly. To participate in the online 3D design training session, please click on the address.

We all know that the indoor pollution is formaldehyde which is highly toxic and has a release period of 8 to 15 years. It is even more harmful to the elderly, children, pregnant women and immunocompromised people. It not only causes childhood leukemia, but also will affect the development of children`s intellectual and immune systems. Therefore, the floor is one of important house decorative materials. So the floor selection is a direct impact on the family's health. It is very important to their families with a true zero-formaldehyde floor. Let`s love our families from the beginning of floor.

Skin Collection Laminated Flooring

Laminate Flooring Tool Kit,Skin Collection Floor,Embossed-In-Registered Laminate Flooring,Laminate Flooring Warehouse

Shenyang Rongdida Wood Industry Co., Ltd. , https://www.rddfloor.com